5 REASONS YOU'LL LOVE SYRENA CRUISES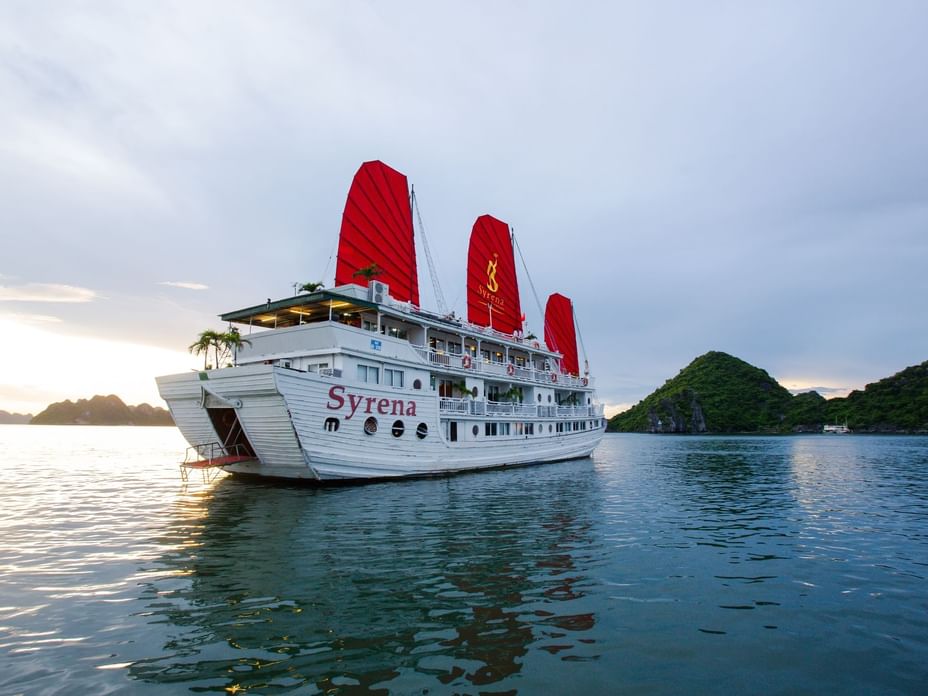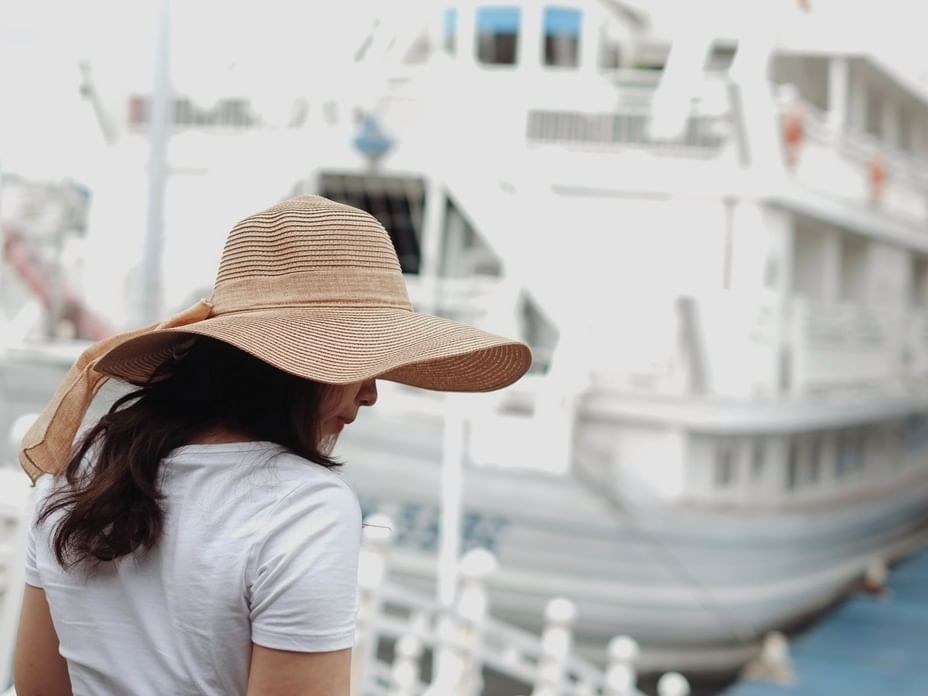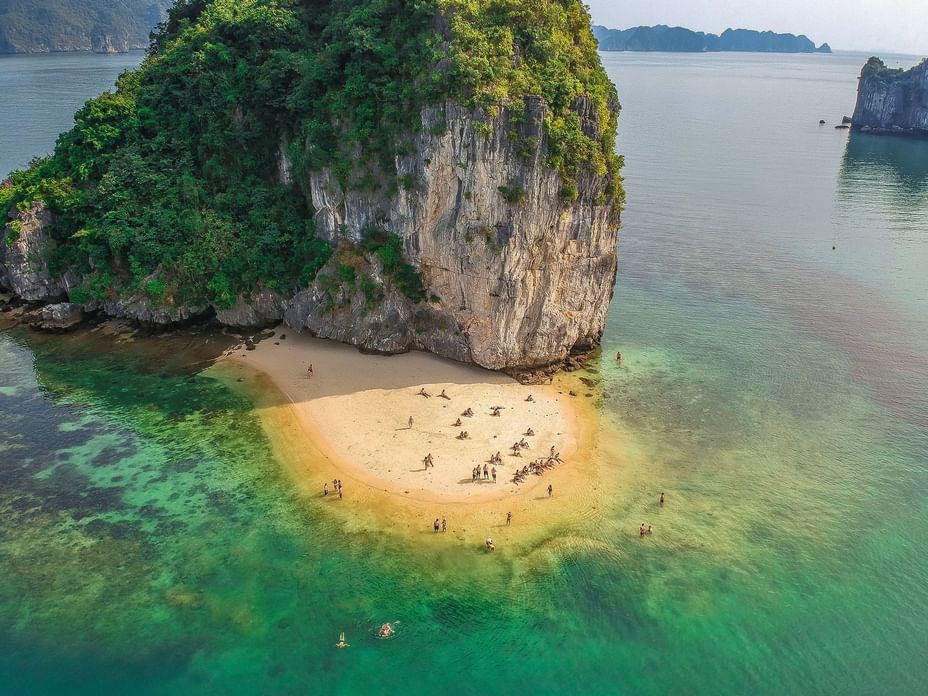 5 reasons you'll love Syrena Cruise
From the wooden deck of the Syrena Cruise, Hạ Long's ethereal scenery seems closer than ever. As the cruise leaves Tuần Châu Harbour to enter Hạ Long Bay, a whole other world slowly unfolds before your eyes. For two days, the Syrena overnight cruise brings you to the most beautiful spots of the bay to be completely surrounded by nature. Below are five reasons you'll love spending a weekend with Syrena Cruise.
Vintage boutique designs
Dark wooden interiors bring a sense of nostalgia to the Syrena vessel. The first and second floors are reserved for private cabins, whereas the dining area is situated on the third floor, right below the sundeck. All cabins are fully equipped with en-suite bathrooms and wooden furniture that is soothingly cool to the touch. Limestone karsts drifting on jade waters right outside your window? That's a view anyone can get used to.
Jaw-dropping landscapes
This itinerary is tailor-made for nature enthusiasts. The voyage's first stop, Surprise Cave, is the largest limestone cavern in Hạ Long Bay. Named after the expressions of surprise the cave elicits from visitors, this cavern is roughly 500 million years old and houses incredible stalagmites and stalactites. Also on the itinerary is beautiful Titov Island, where you can enjoy some sunset swimming on before calling it a day. The next morning, the ship brings you to Luồn Cave via a kayak or a traditional boat, to get up close and personal with life in these limestone mountains.
Tasty local dishes
Barbecued squid, cheese-baked oysters, steamed shrimp, grilled clams, Hạ Long special squid patties -- you can always look forward to the meals onboard Syrena Cruise. Locally sourced ingredients are prepared on the sundeck at Lotus Restaurant to preserve their freshness. Sneak a peek inside the delicious world of Vietnamese cuisine with an easy cooking class. Learn how to make nem rán (fried spring rolls) or nem tươi (fresh spring rolls) by the ship's expert chefs.
Experiences for the whole family
Syrena Cruise's leisurely paced itinerary is perfect for those travelling with children. Amazing formations inside Surprise Cave and Luồn Cave present a great learning opportunity for kids. After dinner, adults can relax with a drink up on the top deck while the little ones join a movie screening, or try squid-fishing with the friendly staff aboard. Families can opt for the Syrena Suite, a more spacious cabin with a larger bathroom and bathtub. Children under two years of age are free to stay with their parents without any additional charges.
Budget-friendly rates
With cabin rates starting from 3,700,000++ VND per night, the Syrena Cruise is one of the more affordable options to cruise Hạ Long Bay. These rates include a set lunch, dinner buffet with a seafood platter, breakfast buffet, and a brunch buffet, plus all attraction tickets, kayak rental, and a local guide. Choose from three cabin types: Deluxe, Deluxe with Private Balcony, or Syrena Suite. To make the most of your holiday, look out for early-bird and last-minute deals on their website.