THE STORY ABOUT HALONG BAY ISLANDS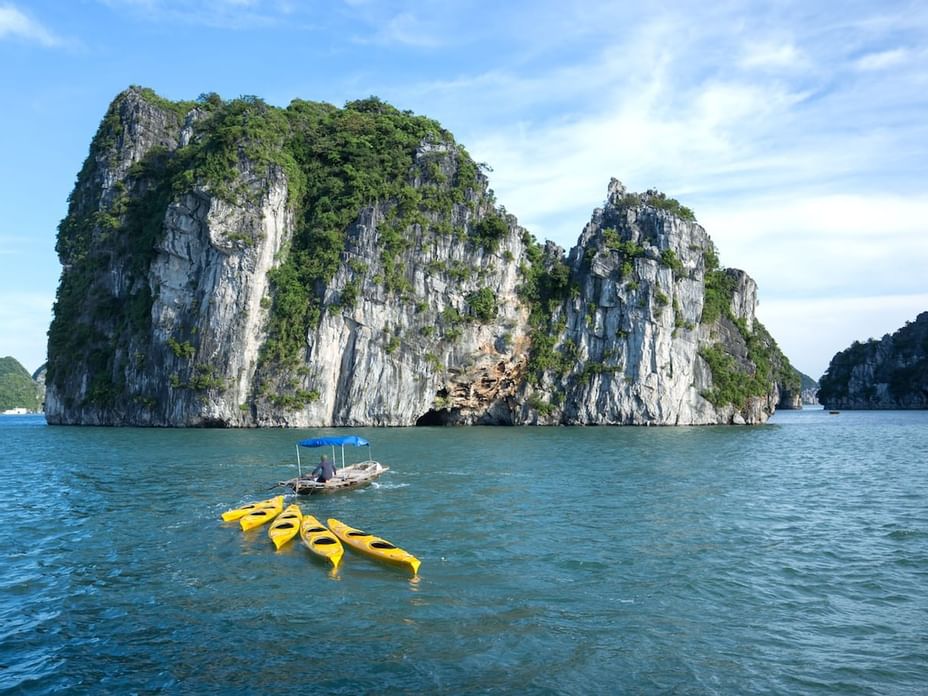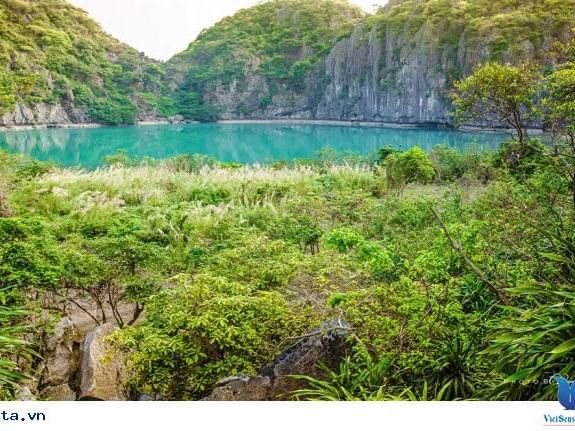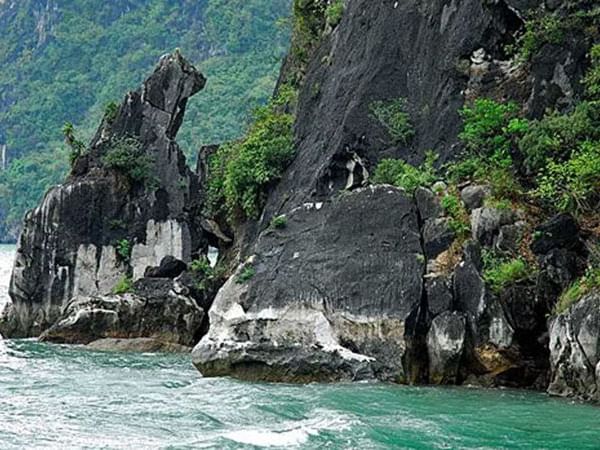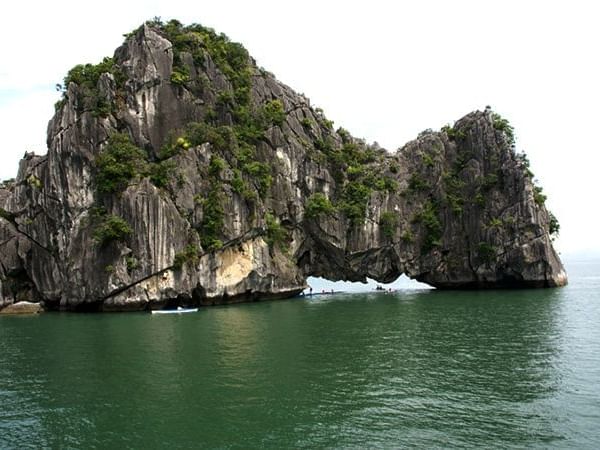 The Story about Halong Bay Islands
Under Vietnamese's rich folklore imagination, Halong Bay islands were born out of legends. And it is these legends that make Halong Bay more "shimmering color".
Halong Bay in Chinese-Vietnamese language means "the bay where the dragon landed". Some legends said that early Vietnam was invaded by foreign invaders, the Emperor sent a flock of dragons to help the Vietnamese. The enemy boat from the sea rushed to the shore, dragons immediately spewed out a myriad of jewels and turned into thousands of rock islands on the sea surface, become the solid wall blocked the advance of enemy ships.
The crew of the invaders are fast-paced, suddenly blocked to crash into the rocks and collide with each other. After dissolving the enemy and seeing the peaceful earth, mother dragon and baby dragons decided not to return heaven but stay in this place. According to this legend, the location where mother dragon landed was called Halong and the place where the flock of son dragons descended is Bai Tu Long bay and their tails created the Tra Co peninsula today. Since then, Vietnamese people gave Halong bay islands legendary names.
There are nearly 2,000 high and dangerous rocky islands located on Halong Bay. It consists of two types; Limestone & Slabs. At least half of the islands have been named. And most of the names are based on the shape of the islands. For instance: Horse saddle rock, Lovebirds rock, Swan rock, Evil face rock, Poem mountain, Among them:
Hon Trong Mai (Cock and Hen islets)
A symbol of Vietnam tourism, located in the south west of Halong Bay, 5km from Bai Chay cruise port. On the surface of an immense sea appears two chicks rocks, one cock and one hence. At sunset, the over 10 m high islet turns bright red and because the tiny rock "legs" support the heavy rocks above, it appears that one strong wave could throw the large stone blocks into the sea… However, millions of years passed, Hon Trong Mai is still there and become the symbol of infidelity and among the most famous Halong bay islands.
Hon Yen Ngua (Horse saddle islet)
Yen Ngua islet locates in the center of Halong bays. Nature has creatively shaped two pieces of stone, one high and one low, which together formed a saddle-like rock that boats can travel beneath.
Hon Con Coc (Toad islet)
Toad Islet lies in the southeast of Ha Long Bay, 17 km away from the tourist boat wharf. It is one of the most wonderful gifts that nature gave Halong bay. Just imagine, an 8-meter-tall toad sitting to wait for rain amidst the vastness of the sea…
If you have a chance to travel Halong bay, do not forget to arrive these beautiful islands to admire how magnificent a World natural heritage.